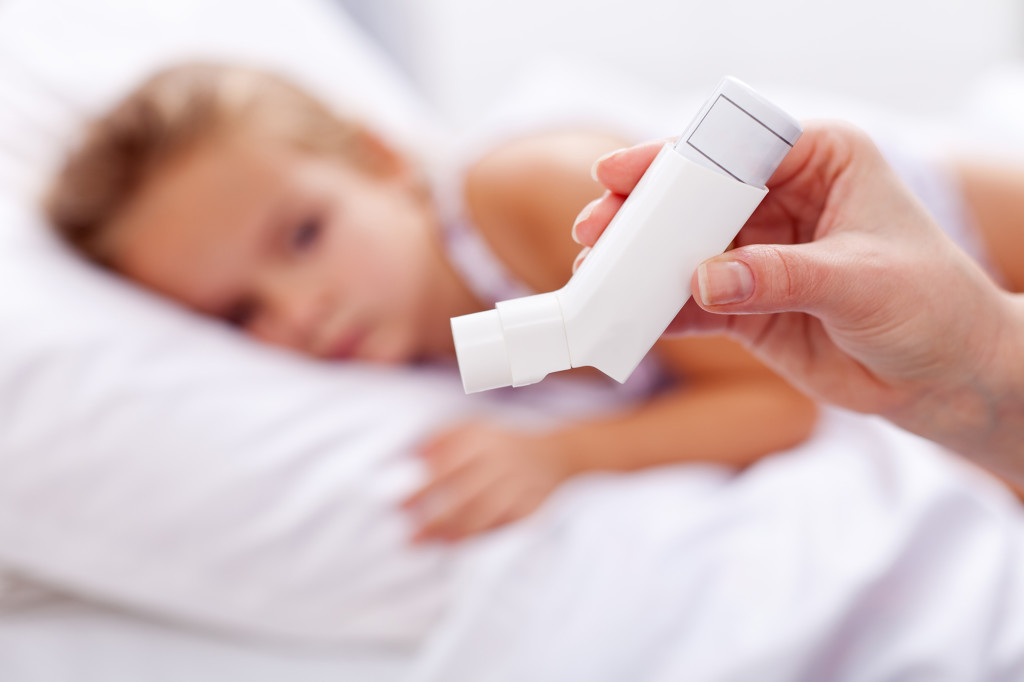 Asthma Care
The pediatricians and nurses at Tiger Pediatrics want to help your child thrive. If your child has asthma this means that we need to work together to understand the nature of your child's condition, what triggers the illness, and how to control it so that your child can do all the things kids are supposed to do without limitation from their asthma.
If your child has asthma and you haven't discussed it recently with your child's doctor, or you suspect he or she has undiagnosed asthma, call our office to schedule a visit.
What is asthma?
Asthma is a chronic lung disease that involves narrowing and inflammation of the small airways that allow air to enter and leave the lungs. The symptoms can include feeling short of breath, frequent coughing especially at night, coughing after strenuous activity, or wheezing, a whistling sound that comes from the lungs.Symptoms of this chronic condition can be triggered in some children by environmental allergies. In other children, it is triggered by exercise, respiratory infections like the common cold, weather changes, or irritants.
What should I expect at an asthma visit?
Even if you think your child's asthma is well controlled, it is recommended that a follow up visit dedicated to asthma management occur every six months. More frequent follow up is indicated in some cases. These visits are your chance to voice your concerns about recent symptoms, work with your doctor to identify what is triggering your child's asthma, discuss treatments and how to use medications, and set specific treatment goals for your child. Depending on your child's age and ability, we may be able to gather helpful data on the health of your child's lungs by having him or her blow in a device called a spirometer. There will also be teaching on how to use medications that are prescribed.
The risks of the medications used to treat asthma are well balanced by their benefits. However, to reduce the risk of medication side effects, work with your doctor to find the lowest dose of your child's medication that will control his or her symptoms and let us help you learn how to correctly deliver the medication.